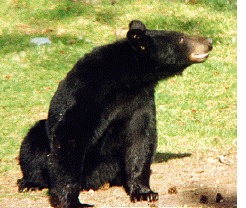 Adventures in the Upper Peninsula of Michigan
Unusual and Interesting Things to do in the U.P. Wilderness
This is Page 2, I - Z
Tours and Guided Trips in the Upper Peninsula of Michigan. Fishing and hunting packages, overnight trips into the wilderness, mountain biking trips, whitewater rafting, canoeing & kayaking trips on isolated rivers, scuba diving trips to the Lake Superior shipwrecks, cruises, dog sledding rides, copper mine tours, horseback riding trail rides, snowmobiling and ATV tours, and more.
Snowmobiling in the Upper Peninsula of Michigan
Snowmobile Trail Conditions and Maps for the Upper Peninsula
Ice Fishing in the Upper Peninsula. Guided tours, outfitters, and general information for ice fishing in the Upper Peninsula. Opportunities abound with our long cold winters, thick ice, and a variety of species of fish. Enjoy winter! Go ice fishing!
Kayak & Canoe Rentals at Grand Marais, Michigan. Call Uncle Ducky Paddling at 877-228-5447 toll free for a reservation or with any questions.
Kenbuck Resort, 14844 LL Road, Wetmore, MI 49895. Phone (906) 573-2237 for reservations. Kenbuck is a sportsman's resort with 5 clean housekeeping cabins. These secluded cabins are deep in the Hiawatha National Forest, 100 lakes within 10 miles of the cabins, outstanding hunting, real snowmobiling and snowshoeing. Bring your horse for a very different vacation. Close to the Pine Marten Run, 18 miles south of Munising.
Keweenaw Adventure Company in Copper Harbor has just what you need for a fun time in this outstanding area of the Keweenaw Peninsula. We offer Sea Kayak, Canoe, and Mountain Bike Rentals, Outfitting, Guided Biking, Hiking, and Kayak Tours, and Shuttle Service. Copper Harbor has a world class mountain bike trail system as well as the exciting waters of Lake Superior for sea kayaking, including trips to Isle Royale. Winter snowshoe rentals and guided tours. Keweenaw Adventure Company, 155 Gratiot Street (U.S. 41), Copper Harbor, MI. 49918. Phone: 906-289-4303
Kingston Plains Photos. Great Spring Off-Trail Riding.
Lake Superior Cruises leaving from Munising, Michigan
M & M PowerSports in Hancock offers Sales, Service, Gear, and Rentals. Authorized dealer for Yahama, Arctic Cat, Suzuki ATV's & Motorcycles, Polar Craft Boats, Sweetwater Pontoons, Kymcousa Scooters, Porta Dock, and Porta Lifts. Winter snowmobile Rentals of 2008-2009 Arctic Cat single person sleds and Yahama Phaser 2-up sleds. Summer rentals of Pontoon Boats. Located just west of the Lift Bridge at 90 Navy Street, Hancock, MI 49930. Phone: 906-482-9990 to reserve your sled.
Marquette Powersports, a full service dealer offering a large rental fleet of snowmobiles.
Mountain Biking in the Upper Peninsula, trails, races, events, wilderness rides, lodging and links.
Mount Bohemia All Inclusive Adventure Resort: Lodging in a Trailside Cabin at the base of the mountain, 3 meals, and all equipment supplied for one low price. Guided Kayak and Hiking Excursions, Sea Kayaks, Fishing Kayaks, Paddle Boards, and Mountain Bikes included. Activity Building. Wonderful trails on the mountain offer a spectacular view of the Keweenaw Peninsula and Lake Superior. Near the sandy Lake Superior beach. A wonderful way to enjoy this beautiful peninsula during the warm weather months. Lac La Belle Road, Lac La Belle, Michigan. Call for reservations at 231-420-5405. Amazing skiing with a 900' Vertical drop. 85 Runs. No Beginners! Expert downhill skiers and snowboarders only.
Munising Motors offers Arctic Cat ATV rentals and a wide selection of Powersports products including new Arctic Cat ATVs and snowmobiles, trailers, apparel, and accessories for your outdoor adventures. We carry pre-owned automobiles and recreational vehicles with a parts and qualified service department. Rentals of Arctic Cat ATVs and the fun Wildcat 2-person recreational vehicle. Call or visit us at Munising Motors, E-9051 East State Hwy M-28, Munising, MI 49862. Phone: 906-387-5060.
Munising Snowmobile Rentals. Rental of new model Ski-Doo snowmobiles in Alger County, the Snowmobiling Capital of the Midwest. Heavy lake effect snow. Snowmobile in every direction. On the trail. E 10160 Highway M-28, Wetmore, MI 49895. Phone (906)-387-4300.
Nicolet National Forest, just 20 miles from Iron Mountain MI. Four seasons of recreation may be enjoyed in the Nicolet - hiking, camping, biking, fishing, swimming, canoeing, bird watching, horseback riding, berry picking, hunting, cross country skiing, snowshoeing and snowmobiling. The Nicolet contains Whisker Lake Wilderness, over 7,500 acres of remote dedicated wilderness with walk in camping, fishing and canoeing. The Nicolet is not heavily used and offers a real opportunity to "get away from it all".
Northwoods Resort Canoe, Kayak, and Boat Rentals Canoe and kayak rentals with livery service at Northwoods Resort, N7070 Forest Lake Road, 2 miles south of M-28 on H-03. Phone: 906-892-8114 or just stop by and we will get a trip all set up for you. Trips take from 3-5 hours on the gentle AuTrain River that meanders through the Hiawatha National Forest. Boat & motor rentals and pontoon boat rentals for AuTrain Lake. Go fishing or just enjoy a wonderful day on the water.
Outdoor Toys for Motor Sports and Silent Sports. Dealers for canoes, kayaks, water ski boats, fishing boats, pontoon boats, jet skis, trailers, ATV's, archery supplies, snowmobiles, snowshoes, dogsleds and fishing in Northern Wisconsin and the Upper Peninsula of Michigan. Sales, Service, and Parts.
Paradise Recreational Sports on Highway M-123 in downtown Paradise offers Ski-Doo Snowmobile and Bombardier/Can-Am ATV rentals. Clothing and helmet rental available. ATV & Snowmobile Rentals include single person and 2 person machines. Snowmobile clothing and helmets. Snowmobile & ATV parts and factory-trained service. Convenience Store. Gas, diesel, and propane. Beer, Wine, & Liquor. Camping and hunting supplies. ORV & Snowmobile Trail Permits. Easy access for campers and trailers. Paradise Recreational Sports, 8165 N M-123, P.O. Box 324, Paradise, Michigan 48768. Phone: 906-492-3640
Pictured Rocks Cruises, P.O. Box 355,Munising, Michigan 49862, Phone 906/387-2379. Take a 2 1/2-3 hour cruise along Pictured Rocks National Lakeshore. Discover the wonders of the Pictured Rocks from your cruise boat on Lake Superior. Sunset cruises. Open Memorial Day to Mid October. Cruises leave from Munising City Pier.
Pictured Rocks Guided Sea Kayak Tours, Munising, Michigan. Enjoy the stunning beauty of the Pictured Rocks National Lakeshore from the water. We offer a variety of guided sea kayak tours for all ages and experience levels. All kayaking gear included. Uncle Ducky Paddling Michigan Shop, 1331 West M-28, Munising MI 49855. Phone: 906-387-1695
Pictured Rocks National Lakeshore, between Munising and Grand Marais, Michigan.
Porcupine Mountains Wilderness State Park 60,000 acre wilderness park. Camping, hiking, rustic cabins, backpacking. Winter offers downhill and cross-country skiing.
Powersports of Iron Mountain and Marquette, a full service dealer offering a large rental fleet of boats, ATV's, and snowmobiles.
Quincy Mine Guided Underground and Surface Tours of the Historic Quincy Copper Mine, part of the Keweenaw National Historic Park. Tours of the Quincy Mine Site include a Surface Only Tour, Surface Tour with Tram Ride, and the Full tour that includes a trip into the 7th level of the mine. Our knowledgeable guides will take you back to the time when Copper was King. The Gift Shop is filled with books, rocks & minerals, shirts, and a wide variety of interesting items. The grounds are open to the public free of charge so stop by and visit this historic mine site. Quincy Mine Hoist Association, 49750 US Highway 41, Hancock MI 49930. Phone: 906-482-3101
Rafting at Piers Gorge and the Sturgeon River with Northwoods Adventures in Iron Mountain, Michigan. Located at the corner of M-95 & US-2 on the north side of Iron Mountain, Northwoods Adventures offers several rafting trips daily. Experienced rafting guides. All equipment provided. Call to schedule a thrilling ride down these exciting rapids. Northwoods Adventures Rafting Outfitter, N4017 US Highway 2, Iron Mountain, MI 40901. Phone: 906-563-5450
Rafting on the Menominee River at Piers Gorge, just south of Iron Mountain, MI. Wildman Whitewater Ranch, N12080 Allison Lane, Athelstane, WI, 54104. Phone: 715-757-2938. Camping and Cabins on the Peshtiqo River. ATV Trail Tours and Rentals.
Rafting at Kosirs Rapid Rafts and Rapids Resort, W14073 Cty Hwy. C, Athelstane, WI 54104. 1-715-757-3431. Raft the Wild Peshtigo River and Piers Gorge on the Mighty Menominee River.
Scuba Dive the Shipwrecks in the Alger Underwater Preserve. Shipwreck Dive Tours, Capt. Peter Lindquist, 1204 Commercial St., Munising, MI 49862. Phone (906) 387-4477. Dive the Bermuda, a 150 foot wooden schooner sunk in 1870, The Smith Moore, a wooden steam barge sunk in 1889, the Steven Selvick, a 70' tug intentionally sunk in 1996 and others.
Scuba dive the Steven M. Selvik in the Alger Underwater Preserve, Munising, MI.
Shipwrecks and Scuba Diving in Lake Superior.
Shipwreck Tours in the Glass Bottomed Boat. View 3 turn-of-the-century shipwrecks in Munising Bay. See the old Grand Island East Lighthouse and the beautiful rock formations on Grand Island. 2 hour tour. 1204 Commercial Street, Munising, MI. Phone: 906-387-4477
Ski Jumping at the Pine Mountain Ski Jumping Complex, Iron Mountain, Michigan. Giant Pine is one of the highest artificial ski jumps in the world. Every year ski jumpers from all over the world gather at Pine Mountain for Continental Cup Ski Jumping and to challenge the hill and try to break the North American Record. See the jump year-round to imagine the thrill of ski jumping and the awesome view from the top of the hill.
Ski Jumping North American Records set at Pine Mountain, Iron Mountain, Michigan. Since 1939 the U.S. ski jump distance record has been tied or changed hands 16 times at Pine Mountain, the king of american jumping hills.
Snowmobiling in the Upper Peninsula of Michigan.
Snowmobile Rentals in the Upper Peninsula of Michigan.
Snowmobile Trail Conditions in the Upper Peninsula
Snowmobile Trails in the Upper Peninsula
Soo Locks, Watching the huge vessels pass through the locks at Sault Ste Marie, MI is a unique experience that cannot be seen anywhere else in the United States. There is an upper viewing area so you are able to look down on the vessels as they lock through or stand almost close enough to touch them. See and photograph the 1,000' lake freighters and the ocean-going vessels as they pass through the St. Mary's Canal.
Stony Creek Snowmobile and ATV Rentals in downtown Grand Marais, MI. Easy trail access. Late model snowmobiles are fan cooled with electric start and reverse. Single person and 2 person machines. Rentals include helmets. Our office is located on the side of the Grand Marais Outfitters Building at N14277 Lake Avenue in Grand Marais, MI. Reservations: 616-510-5709.
Superior Odyssey Sailing Trip on Lake Superior, Marquette, MI. Superior Odyssey offers a variety of sailing adventures from a 2 hour local sail around Marquette to a two-day trip to the Pictured Rocks or the Huron Islands. Sail on the Historic 6 passenger Schooner Coaster II on majestic Lake Superior. The 58' Coaster II has sailed the oceans and offers a safe sail with a competent crew. Custom trips available for special events. Located at the Lower Harbor in Marquette. Phone: 906-361-3668
Timberline Sports, Snowmobile Rentals, Sales and Service, P.O. Box 185, Bergland, MI 49910. Phone: 906-575-3397 or Toll Free: 866-575-1114. Rentals of new Ski-Doo snowmobiles. Full service and parts department. Rental clothes, helmets, & maps.
The Toonerville Trolley, Soo Junction, MI. Phone 1-888-77-TRAIN or the Depot at 906-876-2311. Take the train and boat tour to Tahquamenon Falls or the Wilderness Train Ride. Just 50 miles from the Mackinac Bridge. Ride 5 1/2 miles to the Tahquamenon River. The Riverboat takes you on a 21 mile narrated cruise along the river to the rapids 1/2 mile above the Upper Tahquamenon Falls.
Tours and Guided Trips in the Upper Peninsula of Michigan. Fishing and hunting packages, overnight trips into the wilderness, mountain biking trips, an underground copper mine tour, canoeing trips on isolated rivers, scuba diving trips to the Lake Superior shipwrecks, dog sledding rides, ice fishing, ATV Tours, and more.
U. P. Rentals in Newberry, MI offers snowmobile rentals in several locations in the Upper and Lower Peninsulas. .
Upper Peninsula Underwater Diving Preserves: Shipwrecks, dive depths and artifacts
Whispering Pines Outpost N-4200 M-95, Iron Mountain, MI 49801, (1-906 774-1277)
Waterfalls in Alger County: The area around Munising in Alger County has delightful waterfalls for visitors to enjoy. Two waterfalls can be viewed from your car, others are a short stroll through the woods on an easy path, while a few require a serious hike into the woods.
Whitefish Point Underwater Diving Preserve offers deep-diving experiences in Lake Superior on a variety of shipwrecks in this 376 square mile area. If there is truly a graveyard of Lake Superior, it is the general area of Whitefish Point.
Whitewater Rafting on the Menominee River at Piers Gorge, just south of Iron Mountain, MI. Wildman Whitewater Ranch, N12080 Allison Lane, Athelstane, WI, 54104. Phone: 715-757-2938. Camping and Cabins on the Peshtiqo River. ATV Trail Tours. On the snowmobile trail. Snowmobile Rentals
WINERY: Threefold Vine Winery has relocated to Menominee County in the southern Upper Peninsula. Wine made from grapes grown in the Upper Peninsula? Yes, right at the Threefold Vine Winery in Stephenson, Michigan. Our Tasting Room at the Winery offers grape (from our vineyard) apple, honey, and various fruit wines. The Green family invites you to visit our winery, see how the wine is produced, and sample our exciting new wines. The Winery and Tasting Room is located in the historic bank building at S232 Menominee Street, Stephenson, MI 49887, one block west of Highway US-41. Phone: 906-753-6000
The Woods Canoe and Kayak Rental for the Tahquamenon River is located 13 miles north of Newberry on Highway M-123. Short trips on the Tahquamenon River beginning near Newberry with shuttle service; daily and weekly rentals for nearby lakes and rivers; and delivery to nearby campgrounds. Family friendly trips with pets welcome. Open daily June 15th through September 10th. The Woods Tahquamenon River Canoe & Kayak Rental, P.0. Box 536, Newberry, MI 49868. Phone: 906-203-7624.
Page 1, Adventures in the Upper Peninsula of Michigan A-M
Bright above him shone the heavens,

Level spread the lake before him;

From its bosom leaped the sturgeon,

Sparkling, flashing in the sunshine;

On its margin the great forest

Stood reflected in the water,

Every tree-top had its shadow,

Motionless beneath the water.

Song of Hiawatha, W.W. Longfellow
Recreation in the Upper Peninsula of Michigan
Back to Upper Peninsula Traveler
Back to Exploring the North Home Page
Copyright 1997 by Vivian Wood, webmaster. All Rights Reserved. Except as permitted under the Copyright Act of 1976, as amended, this web site may not be reproduced in whole or in part in any manner. Unless authorized by the webmaster, reproduction of any picture, web page or pages on this website, www.exploringthenorth.com, for placement on the internet is a copyright infringement. All right, title and interest in and to the material on these web pages, the web site, in whole or in part, and in and to this url and the urls contained within, is the property of the webmaster. All website design, text, graphics, selection and arrangement thereof are the copyrighted works of Vivian Wood. Web site created on an Apple G-4